Hybrid Final Event
16 March 2022 | London (UK) + ZOOM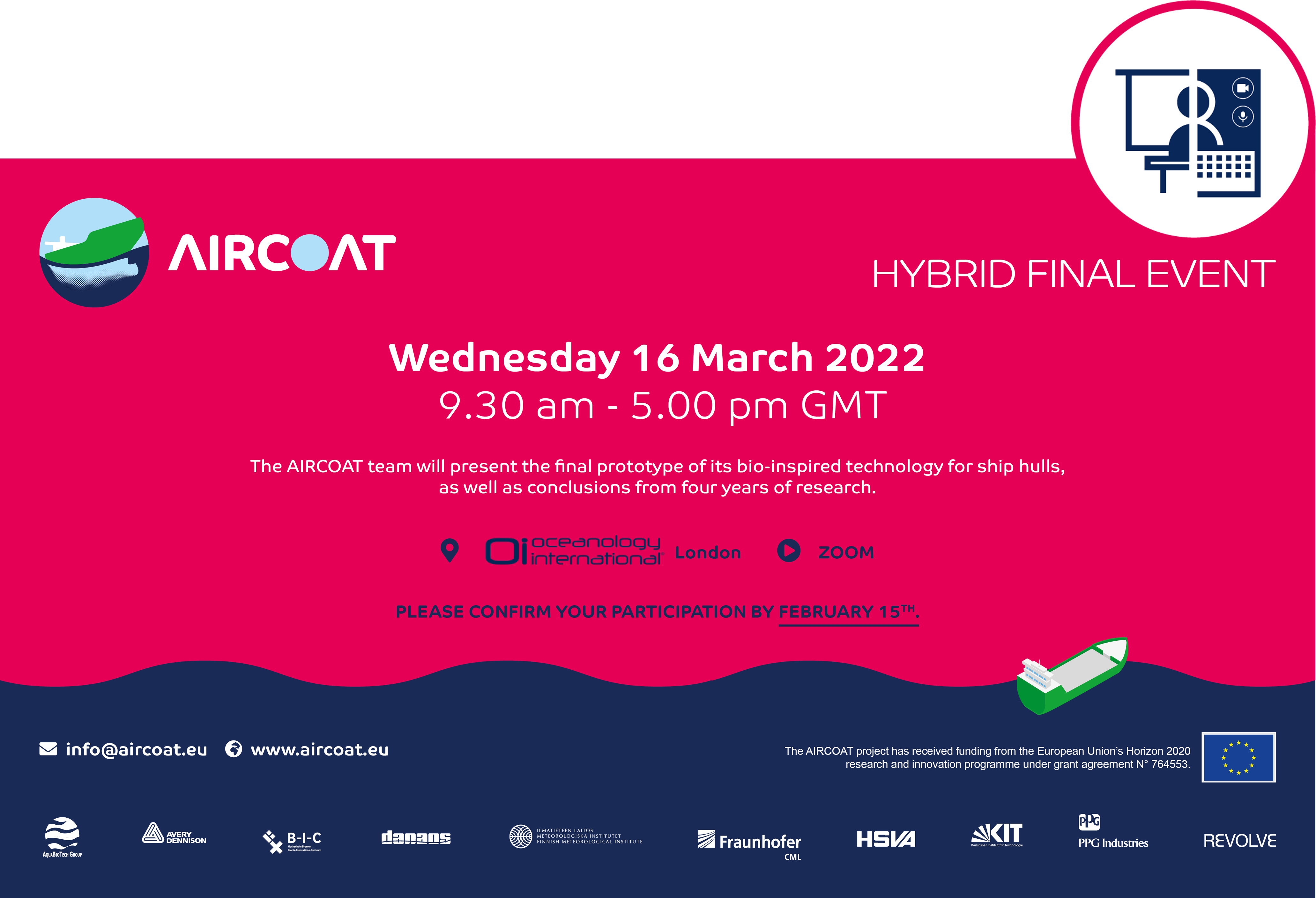 After 4 years of intense work, the AIRCOAT Project is organising a final event to present its research approach, developments and results.
Join us on Wednesday 16 March 2022 from 9.30 AM to 5.00 PM GMT at Oceanology International in London, UK.
Considering COVID-19 restrictions, the conference will be also available digitally via ZOOM for those of you who cannot make it in person.
We will be also present at Oceanology International from 15-17 March at Stand M652. 
This event is open to everyone and free of charge.
Event details:
Royal Victoria Dock
1 Western Gateway
Royal Docks
London, E16 1XL (UK)
Please RSVP by Tuesday 15 February 2022 your participation in London or online by registering below:
9.30 – 10.00 | Registration and welcome coffee
10.00 – 11.00 | Project overview and keynote
11.00 – 11.40 | Bio-inspiration solution: from the plant to the ship
11.40 – 12.10 | AIRCOAT foil production
12.35 – 14.00 | Lunch break
14.00 – 14.40 | Drag reduction & fouling prevention
14.40 – 15.20 | Demonstration & Validation
15.20 – 16.05 | Coffee break
16.05 – 16.45 | AIRCOAT impact
16.45 – 17.00 | Conclusion